Payroll Software Indonesia & HRIS
Benemica is the Best Payroll Software Indonesia & Reputable HRIS Indonesia . Benemica is trusted by many clients in all industries in Indonesia and Worldwide.
Why Benemica
Benemica delivers innovative cloud-based human management solution, designed through comprehensive research of 100+ organizations across different industries.

We offer you a proven process to manage, engage, develop, grow your organization's employees and increase agility on overall payroll processes.
Affordable
Pay what you only use, no hidden cost.
Convert Capital Expense for Opex
Lower your investment and uncertainty of risk.
Quick Implementation
Max in 2 weeks, assist you to keep comply with regulations.
Secure
No IT installation, already pass security testing.
Best Benemica Program Benefit
Program Bonafit3 is one of our recent and best deal program, it includes additional benefits from our Bank Partners. Limited Benemica FREE program is still available for you, click here or chat with us to check your company eligibility.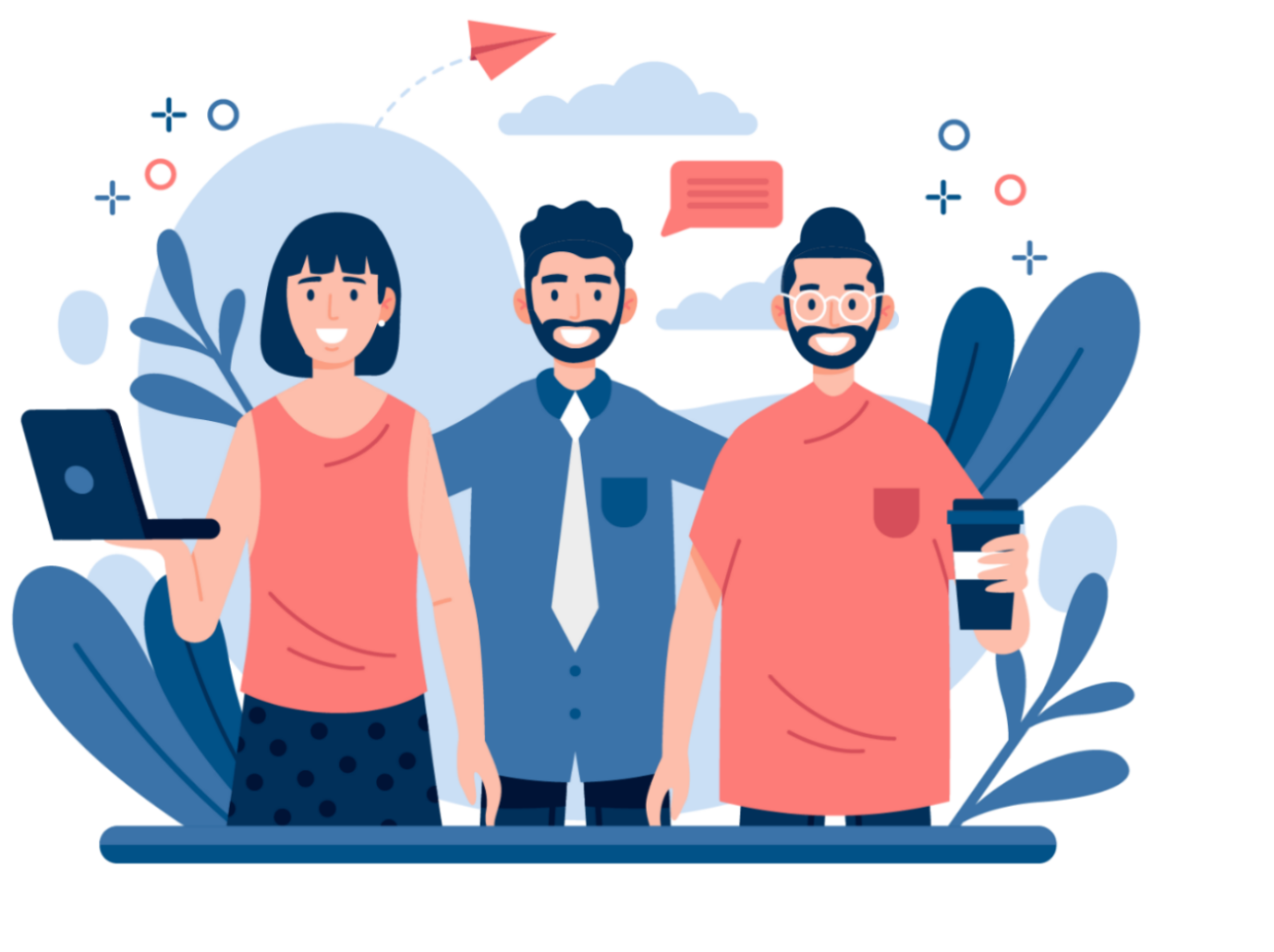 Human Resource & Payroll in one platform
Bridging the gap between Employer, HR and Employees
Human Resource Management
Employee Administration
Employee onboarding, termination, and mutation
Employee Self Services
e-Attendance, e-Leave, e-Claim, e-Overtime and e-Payslip from web and mobile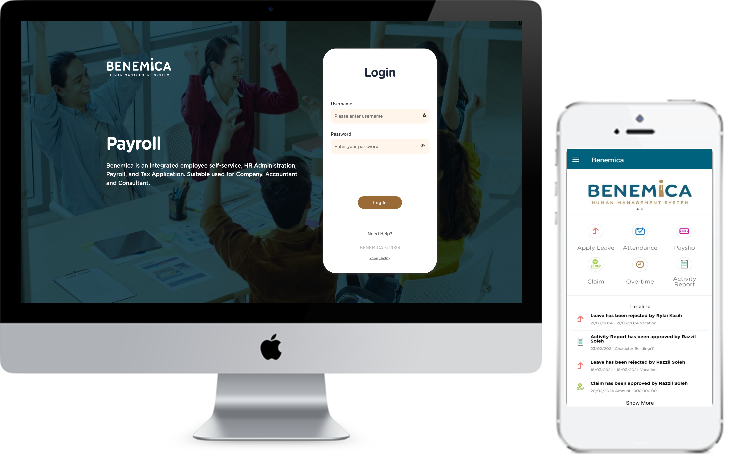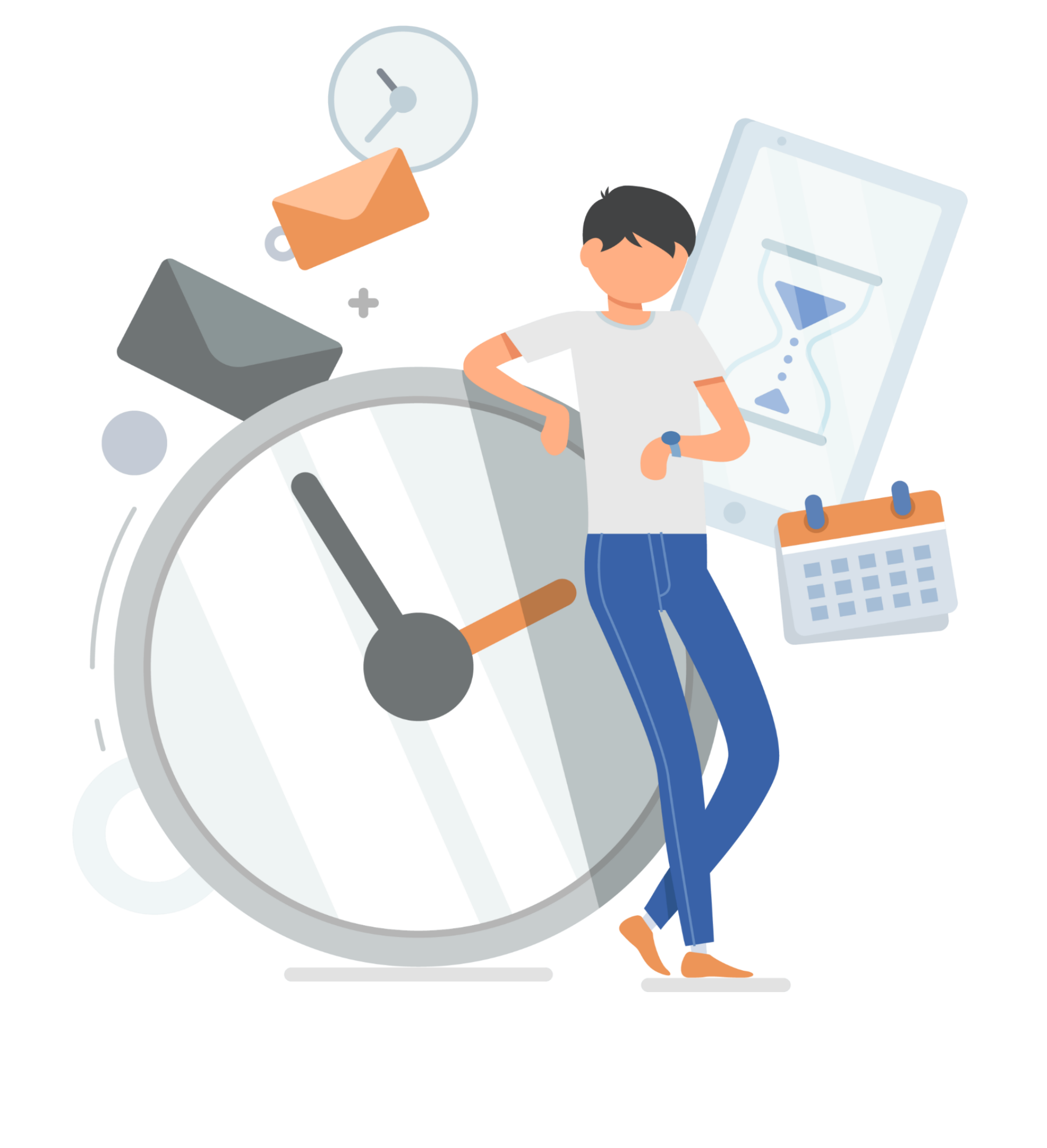 Payroll in 3 Steps
Prepare data can be input or upload using Excel template
Calculate & Review income tax from blue collars to expatriates, for employee and non-employee, for all payment types (regular, irregular, severance), with configurable tax policies (gross, net, mix/both)
Pay to various Banks, Multi cycle and Bank account
FREE
Chance to get up to 1 year free
•

Startup/ Non-Profit Organization

•

One Company or Organization

•

Employee management

•

Employee benefit program

•

Basic Payroll

•

Single disbursement

•

Comprehensive and flexible tax options

•

Flexible Payslip Options

•

File to eSPT

•

Standard reports

•

Chat, Phone & Email Support
BASIC
Request a quote for best offer
•

One Company or Organization

•

Multi Branches and Tax IDs

•

Configurable Business Setting

•

Integration to Fingerprint device

•

Employee management

•

Employee benefit program

•

Flexible salary structure

•

Overtime compliance

•

Multi Deductions

•

Multi cycle of Payroll

•

Multi payroll disbursement

•

Comprehensive and flexible tax options

•

Flexible Payslip Options (Hardcopy, email, e-Payslip)

•

Reports to Tax office

•

Comprehensive reports

•

Chat, Phone & Email Support
ADVANCE
Request a quote for best offer
•

Multi companies or Organizations

•

Multi Branches and Tax IDs

•

Configurable Business Setting

•

Integration to Fingerprint device

•

Employee Self Services:

-

e-Attendance (geo-tagging + Selfie)

-

e-Leave

-

e-Claim/ Reimbursement

-

e-Overtime

-

e-payslip

•

Employee management

•

Employee benefit program

•

Flexible salary structure

•

Overtime compliance

•

Multi Deductions

•

Multi cycle of Payroll

•

Multi payroll disbursement

•

Comprehensive and flexible tax options

•

Comprehensive reports

•

Chat, Phone & Email Support
Email
Send Email Successfull